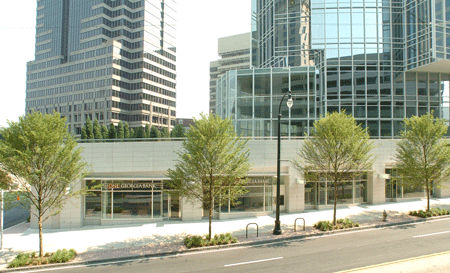 CONSTRUCTION
Since 1985, IBT delivered over 4500 construction projects for our clients across the United States, Caribbean and South America. We partner with your organization to develop and transform your business objectives into succesful, long-term solutions.  Our construction services include:
Tenant Improvements
Renovations
Build-outs
New Construction
Special Projects/Large Roll-outs
As a member of USGBC and several other trade construction organizations, IBT is committed to the integrity of the industry by providing a solid, experienced staff which delivers excellence, competence and professionalism to retailers and industry.
CONSTRUCTION MANAGEMENT
Our construction management services, administered by experienced construction managers and administrators, effectively minimizes your risk by managing all aspects of construction as your representative.
IBT's "speed-to-market" process minimizes construction time and delivers value in a timely and cost effective manner. The approach is highly scalable to fit projects of all sizes and employs a creative team approach. Our field teams work diligently during installation to minimize disruption to your facility, eliminating as much "downtime" as possible. In addition, IBT utilizes sustainable building practices (i.e. "green building") where appropriate.
Just a few of the benefits of having IBT for your construction management team:
Decades of experience. Over 35 years and thousands of completed construction projects.
On-Time and On-Budget delivery every time
Expertise in schedule compression
Effective project management methodologies
Total Accountability (Architecture, Manufacturing, Construction)
Exceptional warranty services
SITE SURVEY AND CONSTRUCTION DOCUMENTATION
In addition to construction managemet, IBT can assist you with site surveys anywhere in the country. If you need information on existing buildings, IBT can perform thorough site surveys to your specifications, or we can provide them in our format based on our experience.
Site Survey and Construction Documentation:
Equipment plan
Demolition plan (as required)
Floor plan, ceiling plan and finish plans
Door and finish schedules
Specifications
Interior details, sections and elevations
Engineering drawings (mechanical, electrical and plumbing)
Code enforcement data
Permit requirements