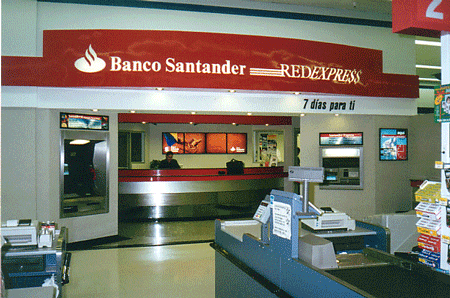 IBT was founded on creating synergies between seemingly unrelated business entities and creating shared retail locations. The pioneer in in-store banking, IBT has been helping financial institutions take advantage of retail-in-retail concepts since 1982 first as a part of Heritage Bank, and as an independent company since 1985.
Today, the opportunities created by successful partnering are unlimited.  Whether it's matching a financial institution with a grocery store, a coffee shop with a business services outlet or a wellness facility in a supercenter, IBT has the relationships and expertise to help you develop and manage partnerships that create real results for your business.
IBT has delivered more than 3,000 retail spaces worldwide, and partners with major national, regional and local retailers across the country, including Safeway, Wal-Mart, Kroger, Meijer, Albertsons, Brookshires and many more. IBT's retail partnership services include:
Matchmaking retailers and financial institutions for the right partnership
Comprehensive demographics for site analysis
Assistance with leases and logistics
16-week patent-pending build out process for in-store retail space
Full turnkey design, build and program management services
Simultaneous consulting and training services to ensure success in a retail environment
For more information on retail partnerships and available locations, Contact Us.